Welcome to Our Website
Education deals with the essence of what it means to be human. No undertaking is valueable, more sacred.
The school was founded in Jan 1988 as Ridge View School Janglot which was a garrison school run by Bde HQ. Orders for converting this school to Army School Janglot were received during the month of Jul 91. Since academic session was in progress, it was decided by the Managing Committee to bifurcate it into Army School Janglot and Ridge View School (for Nursery/KG sections) from the academic session 1992-93.
APS Janglot is affiliated to Central Board of Secondary Education and affilation No. is 730013.
School has classes from I to XII comprising of four sections each in classes XI to XII and four to seven sections each in classes I to X. School has presently Science, Commerce and Humanities stream.
Our Mission
To instill in the minds of our students, the importance and respect for national unity and place.
Photo Gallery
Thought for the day :
Education is the most powerful weapon which you can use to change the world.
Principal's Message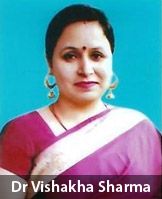 School is the place where each child has to be cared for, loved, understood, nurtured and guided in order to draw out her/his full potential.
Last Updated :
Mon, 10 Jun 2019